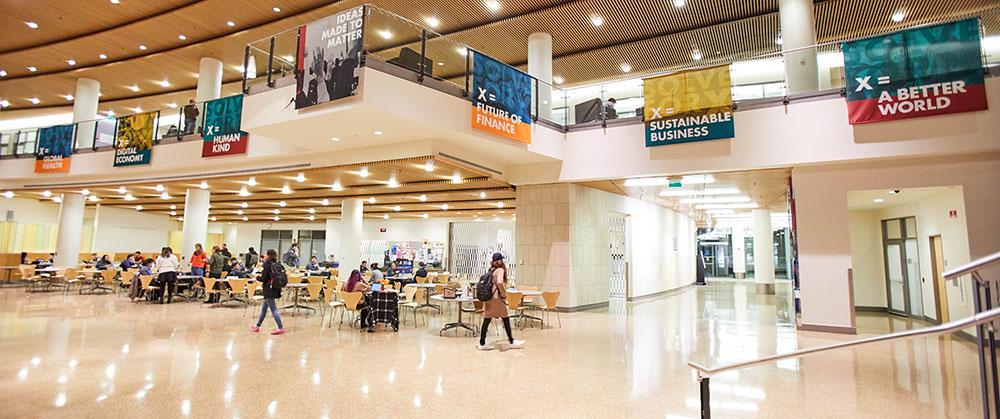 Frequently Asked Questions
MIT Center for Information Systems Research (CISR) provides academic research insights for business technology leaders. Our global research team studies high performing, complex companies.  We investigate topics related to digital transformation and share our findings in working papers, monthly briefings and events.
Watch a video about our mission.

MIT CISR is supported by industry leading global firms whom we recognize in our deliverables as our Sponsors and Patrons.
Our sponsors and patrons provide all of our annual operating budget.
Sponsors are large public and private companies.
Patrons are vendors and service providers.
Sponsors pay $40,000 annually. 
Patrons create a custom agreement with us, which begins at $150,000 annually.

We are grateful for the support of our sponsors and patrons. We are honored to work with CLevel executives at large and respected companies, including four of the largest firms in the United States by revenue (ExxonMobil, CVS Health, Chevron and General Motors). The firms in our community represent diverse industries and employ millions of people worldwide.

Please contact our main office (cisr@mit.edu) to coordinate a visit.

Since 1974 MIT CISR has produced world class practitioner research, in line with MIT's mission to "serve the nation and the world in the 21st century." We conduct rigorous research using leading edge qualitative and quantitative methods. We investigate topics of particular interest to executives who lead digital transformation and seek to maximize the value from their technology investments.

Our current project list is here

Please review our current project description list. If a researcher is seeking expertise that you offer, please contact that researcher directly.

We do not take funding in exchange for custom research. MIT CISR's rigorous reputation is built on our status as a nonprofit academic research center. Our research scientists set our research agenda, with input on priorities from our community.

Vendors interested in exploring research ideas may want to contact the MIT Sloan Management Review Big Ideas Initiative

Firms that join MIT CISR as a sponsor with a 3year agreement receive a half day workshop.  This experience can be used in a setting and with an internal audience of your choosing.
Vendors and service providers who fund our work as patrons may include presentations to clients as part of their agreement.
Our Research Scientists may be available for speaking engagements as part of their outside professional activities. Please inquire with a researcher directly.

MIT CISR is looking for talented people to join our creative and hardworking team. We encourage you to search for jobs at MIT CISR through MIT's HR site.